Whether you are a fan of the worldwide-famous BTS or the dashing Ateez, did you know that fans share one common thing with K-pop idols? That's called weird habits.
BTS Members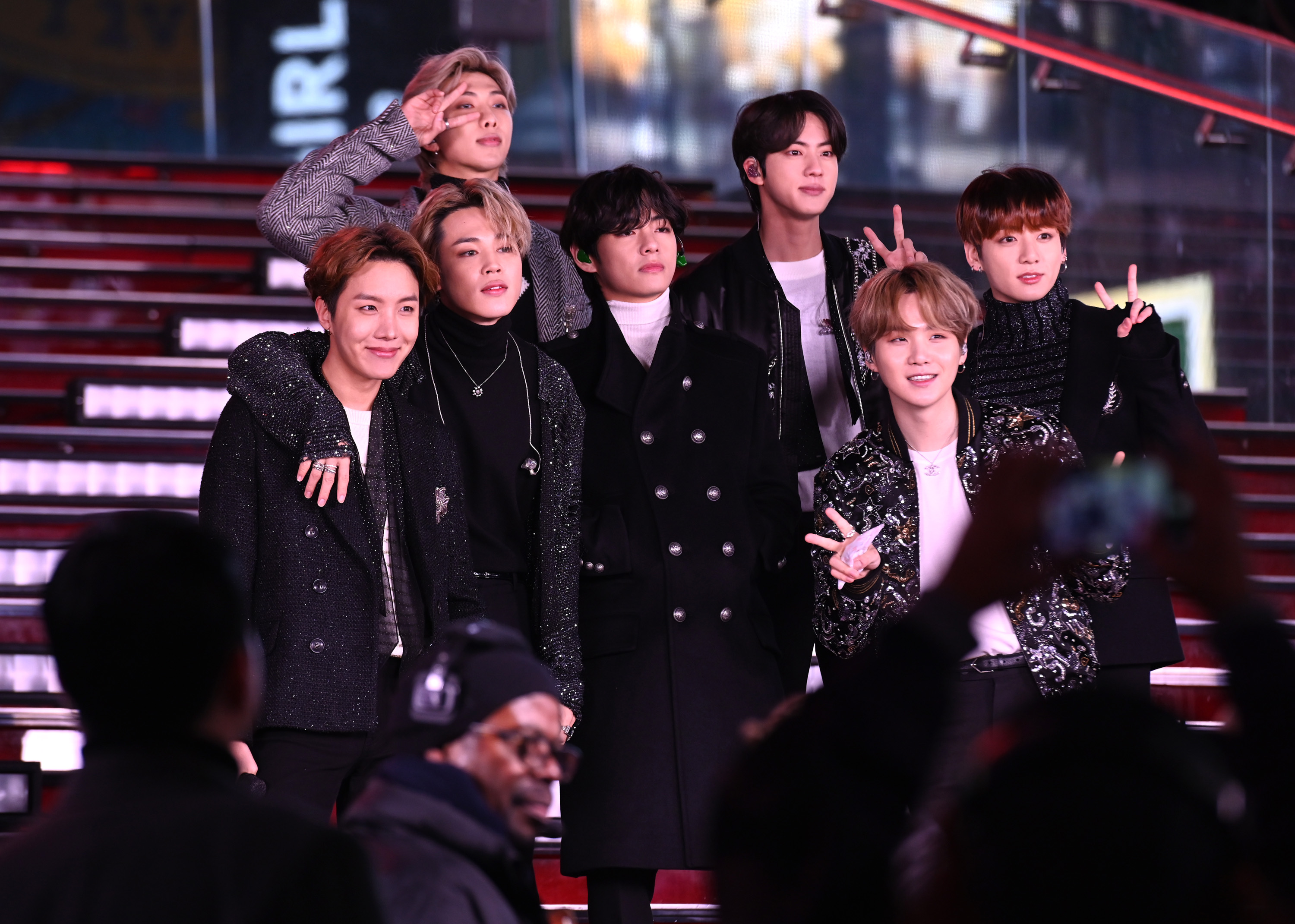 Superstars of today and music leaders of tomorrow, BTS is definitely conquering the world with their dynamic music, sensational songs and ground-breaking choreography. However, as they keep performing on stage and sharing live videos, there are some of their uncommon habits that didn't go unnoticed by Army. And, as usual, on-stage mistakes or weird habits, they are all loved by fans. 
Kim Nam-joon (RM):
Starting with the leader of the group, Kim Nam-Joon, or most commonly RM, has a habit of raising his eyebrow, poking his cheek with his tongue and protruding his chin a little bit, all at the same time, in certain circumstances. Unconsciously or not, these are some of his critical habits for which he is known (especially that "eyebrow thing").
Suga:
Considered as the tsundere type (any anime lovers here?) of the group, Suga tends to express and communicate his love and affection more with actions (which are also sometimes rare) and less with words. And, this is where his habit comes into the picture: holding or wanting to hold his members' hands.
Jin:
Guess the habit of Mr. World Wide Handsome?
Due to his regular habit of winking at fans (on or off stage), Jin was given the name of "Wink Master" by fans.
J-Hope:
"I'm your hope, you're my hope, I'm J-Hope."
Oh, sorry, that was more than me. I couldn't stop myself from putting this quote out here, tee-hee!
The unusual habit of J-Hope includes patting himself while he sleeps. And, there's no better demonstration than that of V.
V:
The sexiest member of the group does not only have the habit of kicking and screaming in his sleep but also, ordering the other members.
That's our Tae Tae.
Jungkook:
The golden maknae does not have one but two, I won't say weird but rather cute habits.
Ever since he was a wee little baby, Jungkook has an adorably sweet way of drinking water. He would wrap his lips around the bottle, as if he's sucking on a pacifier. Fans have noticed his cute and childlike habit of drinking water and some even follow the evolution of his habit.
The all-around skilled performer has another habit of making blank or shocked faces, which is he is often called "blank prince."
Jimin:
I don't know if it's weird or dangerously sexy, but Chimchim has a habit of running his fingers through his hair. When? Anytime possible, but whenever he does that, you can't stop yourself falling for him, especially during the Fake Love and Mic Drop era (honestly, he killed me in those eras).
Jisoo – BLACKPINK
Many Blinks found it extremely cute when the Blackpink member confessed in "Knowing Bros" that she had an old habit of placing things on her head. It might sound surprising that the frail-looking star can walk straight with a water bottle, cup and fruit on her head.
Hani – EXID
You know what people always say how girls should sit. And, Exid is a girl K-pop group filled with classy ladies. Well, except for one, I guess.
Popular in the whole of South Korea due to her "Up and Down" fancam (which went viral and exceeded over 20 million views on YouTube), Hani has, unfortunately, a terrible habit of sitting with her legs wide open. And, in South Korea, this is considered as a pretty impolite stature (especially for girls) and is associated with old men/ajussis. Even though we may often find it cute, she is always scolded by the other members.
D.O – EXO
Did you know that Satansoo (yes, he was actually nicknamed as such due to his deathly and don't-mess-with-me stare) has a habit of holding his nose while laughing? Well, maybe it was an ancient habit of his past life as the Crown prince Lee Yul.
We've all got at least one weird habit, whether it's biting nails, grinding our teeth or playing with our hair. But, what's really great to know is that your favorite K-pop idol might have one like you too.