A party is all about fun. Your guests will remember the great ambiance, the bright decorations and the yummy food, but above all, what really makes a party successful is the music.
No party is complete without some ground-breaking music. But, rather than going for the typical Hollywood songs, why don't you try some nice K-Pop songs that will make your guests groove till next morning.
#1. Fantastic Baby – BIGBANG
Trends come and go pretty quickly in the music industry, especially in the K-Pop world. However, we cannot deny the long-lasting power of "Wow, fantastic baby."
This South Korean song grabbed international attention for some reason. It is not only that dynamic and boisterous music that can make us lose all of our sanity, but rather it's that stimulating visual feast, portrayed in the form of rebellion. In a black and white suit and sitting on a stone throne, G-Dragon represents Lucifer, while Taeyang in his fluffy jacket and animalistic positions symbolize raw power and the human beast. But, what's more, incredible is the liberation bash at the end of the video, where all the members come together as crowned kings upon thrones.
Trust me, if you don't dance to the memorable catchphrases such as "boom shakalaka" and "I wanna dance, dance, dance,da-dance", you can change my name.
#2. Butter – BTS
Smooth like butter, the new exhilarating BTS song took the K-Pop world and the music industry to a new creative flair. As the number one song in the U.S, the Bangtan Boys are once again dominating the whole world with their smash-hit single.
I will be honest, their pop music and their lyrics are so addictive that you will keep listening to the song over and over again (and even then, you won't have enough of it).
With their charming and charismatic looks, they have already made us fall head over heels in love with them. But, now it seems that we can't just stop side-stepping, right, left to their beat. 
#3. I Am the Best – 2NE1
First off, for those of you who haven't yet see the epic MV, just go watch it.
As powerful as any boy K-Pop group, 2NE1 is a South Korean girl group founded by YG Entertainment and consists of four members: Bom, CL, Dara and Minzy. These are the names who didn't only revolutionize the K-Pop industry but also the fashion world. With their freaking amazing musical styles and their energetic live performances, this girl group has grabbed the attention of many, many international fans, including the famous Hollywood star Emma Stone. Yes, I am referring to the La La Land star. And, it's not surprising for her to be a huge fan of 2NE1 as this group indeed deserves such attention.
If you are looking for an electronic and powerful hip-hop song to bring life to your party, you need this empowerment anthem that revolves around self-confidence and dominance.
#4. Boombayah – BLACKPINK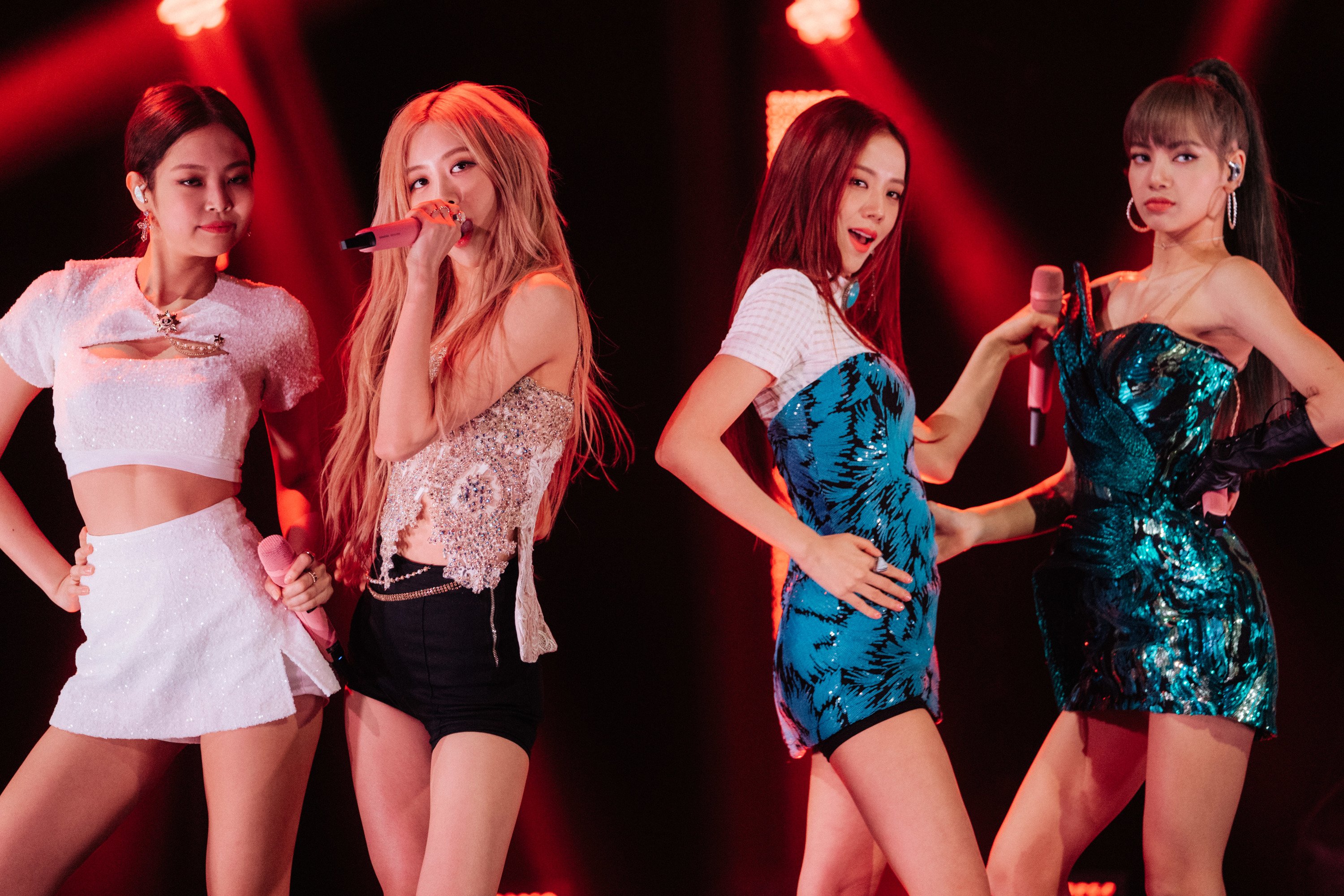 If you want to make your party vibrate with awesome and spicy songs, "Boombayah" is what you need.
Breaking over 1.2 billion views on YouTube, this irresistible song features four gorgeous and tempting goddesses of modern Korean beauty. With their pulsating beats and elements of rap and techno, they can add a unique flavor to the mood of your party.
#5. Fancy – Twice
Usually, for a party, I wouldn't have recommended Twice as it is a South Korean girl group from JYP Entertainment, which is more on the girly-girly side. With their "shy shy" and "cheer up baby" demeanor, their songs are more suited for a princess-themed costume parties (by now, you must have guessed the concepts behind their songs).
However, "Fancy" is a song where for the first time, the group explored another girl crush concept which is more dark, sexy and tempting. With their addictive chocolate-ice-cream lyrics and their provocative dance movies, Twice took their music concept to another level.
Don't trust me on how good these songs are for a party? Put at least one of them on during your party and tell me if your guests don't remove their heels to dance barefoot.