Do you like speed and cold? Then how about skating?
True ice fanatics can enjoy winter on artificial ice rinks. If the weather is cold enough, you can enjoy ice skating with friends and family. But it's not just about having fun on the ice; you can also discover the professional side of this sport by joining a skating club.
The skating movements on wheels and on ice affect us positively for different reasons. For this reason, skating and rollerblading are recommended all-around sports for children, especially if they have problems with motor skills or concentration at school.
What Are the Advantages of Skating and Rollerblading?
First, these sports have the same benefits. The most significant difference is that skating requires more protection against falls. In addition, skating on natural ice allows you to enjoy winter to the fullest. Make sure you are well protected against the cold.
Practicing these sports as a child will help you become an adult who has clear goals and strives without hesitation. If you are passionate about sports as an adult, you are choosing one of the best sports to keep you healthy.
Physical Benefits of Skating and Rollerblading
In skating and rollerblading, we mainly train the lower body, the legs, to be exact. However, it is also necessary to move with the rest of the body for good coordination and balance.
In both sports, the arms, hips, and back are active. For this reason, we consider skating and rollerblading to be complete sports. Furthermore, they are also aerobic exercises, which means that all muscles are worked simultaneously but without strain, effectively burning fat.
In other words, this means the following:
Skating and other activities make it easier to lose weight
Over time, you define your body
You gain and strengthen your muscles
All of these things will make you more confident and beautiful
Other Benefits of Rollerblading and Skating
In addition to the above benefits, other benefits will motivate you even more:
Strengthens leg muscles and provides better muscle
Builds physical strength
Strengthens the heart and lungs
Less stress on joints than running (50% less)
Shapes and strengthens hips, lower back, and abdominal muscles
Activates blood circulation
Provides more nourishment to cells
Improves breathing
Naturally reduces stress.
What Do You Need to Skate?
For skating
Depending on the application, there are different types of skates: for Norwegians, figure skating, ice hockey, etc. For leisure, Norwegians with high or low shoes are suitable. The ankle should not be fixed entirely in high shoes but allow some freedom of movement. The skates should fit well, not be too oppressive, and not be too big or too small. Therefore, always make sure they are the right size when renting skates.
Helmets
Helmets should be worn to protect the head from injury. If you do not wear a helmet, a thick woolen hat is about right to protect your head. Gloves prevent cuts in the event of a fall. Knee, elbow, and wrist guards provide additional protection, even when skating unsafely or fast.
Warm and Comfortable Clothing
Warm and well-ventilated clothing is necessary when skating. Good ventilation of clothing will help prevent overcooling. Clothing should also be comfortable and not restrict freedom of movement.
Do Not Skate On Wet or Soft Surfaces
This increases the likelihood that the wheels will not grip, and you will fall on slippery and dangerous surfaces. Make sure to skate in a safe area. Skating in the middle of the road is quite dangerous and can cause accidents.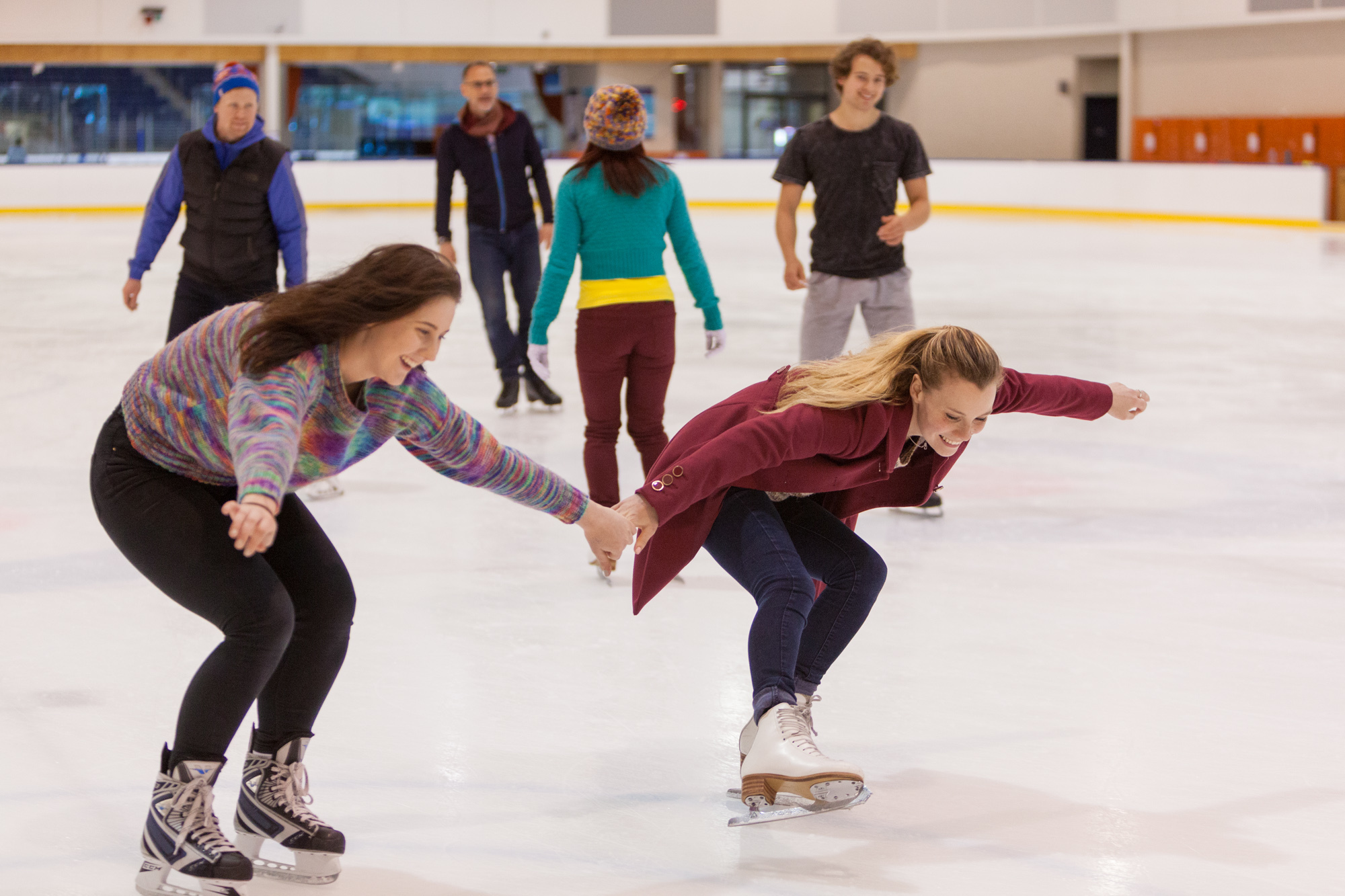 Do you enjoy skating? Let us know in the comments below!